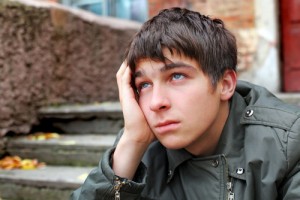 Recently I asked a group of teen students about what they thought they would like to learn to protect themselves from the most.  It was not an attack on the streets or hallways at school.  They did not talk of being abducted or physically hurt.  They did not speak of international issues such as war or attacks on the homeland.  The things that they wanted the most protection from or learn how to deal with:
put-downs, cliques at school, teasing, insults, words, exclusion
Bullying behaviors are the biggest things on these students minds.  There were other subjects that came up too, like anger, education, close mindedness, jealousy, cutting, emotional abuse, not being heard, health issues… but far away it was the social / emotional issues that were the of the highest concern.  
Teens are concerned with finding their place in society and especially among their peers.  Being able to do so and feeling safe is key to how they operate in society as adults.  The adults in their life have a responsibility to set the example for them, to guide them through the waters of the social world and to find that secure place.
The six skills that every child needs to start learning at a young age and how to teach those skills will be part of our discussion on September 27 at 10 AM.  The subject title is "The Truth About Bullying"   You are invited to this FREE class to be followed in the weeks to come dealing with What to do if your child is being bullied and more.  Register today or just show up – but be sure to get this information for your family.