Inclement weather policy:  Balanced Life Skills follows the inclement weather policy of Anne Arundel County Public Schools.  In the event that the Anne Arundel County Public Schools cancel after-school sponsored activities, dismiss early, or close for the entire day, Balanced Life Skills will be closed also.  We will operate at normal hours if there is a delayed opening.
Questions? Contact us:  410-263-0050.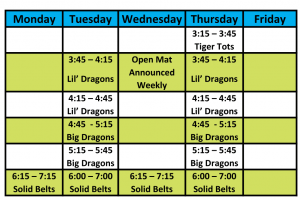 For private lessons or special needs class, please call (410) 263-0050 to schedule an appointment.
Rolling admissions.  Register for classes below.