There are six skills that I believe are necessary for every child to learn in a progressive manner, depending on their age that will both protect them from bullying and from being a bully.  In that all of us have the capability to be both – these 6 skills will be a protection to ourselves if we are targeted or if we have become aggressive.  Adult or child, it is likely that having a coach to work on these skills will be helpful.
What are the six skills?
Empathy
Assertiveness
Identifying social cues
How to be a friend
Self defense
Online safety skills
These six skills – and they are skills because they can be taught and we are not be able to turn it on / off at will – take time to develop and are best learned by seeing them modeled by our coach.  Parents – You are the Coach.  
None of these skills are going to be learned by a single sit down conversation where we tell our children what is expected from them or what they have to do.  All of the skills take time, and I suggest our 3 minutes a day concept.  Here is an example, using the very first skill listed, Empathy.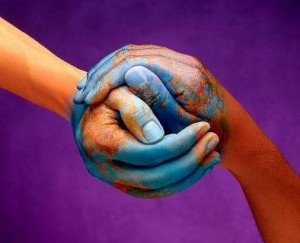 Empathy cannot be taught in passing.  Parent's are concerned about a child when they have hurt the feelings of another person.  It is easy to say, "think about their feelings", but for a child they are most likely thinking about their own feelings, so these words mean very little to them.
Empathy comes from the inside of a person – not from the words of others from the outside.  So we must begin by giving our child the words they need to describe their own feelings.   Those 'emotion' words must be taught and then used by parents and child in describing how they are feeling.  Doing this when our children are young and continuing will give them the start to a vocabulary to describe their feeling.  Then those feeling words can be applied to what we see is happening to others.  As they get older we can do more reflection with them.
In our class,  "The Truth About Bullying"   we will discuss each of the six skills and how to teach them to our children in more detail.  You will be really surprised at our definition and practice of Self Defense.  Come to our class on Saturday, September 27 at 10 AM or schedule Joe Van Deuren to present this information to your own parent group.