Balanced Life Skills enjoyed their first week of martial, visual, and performing arts this past week. S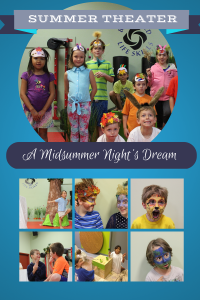 tudents learned focus and respect and collaborated creatively in order to depict the fairies from William Shakespeare's "Midsummer Night's Dream".
Although they may have been depicting confusion and conflict among the fairy kingdom, these students worked together in order to create a beautiful set and make interesting staging and character choices to tell this story.
The older students, playing Titania and Oberon displayed strong leadership skills by helping the younger students and overcome stage fright. Everyone cheered on their fellow actors and reached deep within themselves in order to tap into the creative energy required for this kind of production.
Peaseblossom demonstrated an impressive amount of innovation by leading the charge to write an original story about deforestation so that the animal (and fairy) kingdom will always have a home!
Registration is open for Theater Classes!
FALL SESSION 9/2 -11/15
Strong Performers (Ages 5+) T/TH 5pm -7pm
Ensemble Workshop (Ages 9 – 18) M/W 5:30-7pm