The acts of kindness challenge is on. We are challenging our community of children and students to complete a "ninja" style act of kindness. Everyone or anyone can do this! Here is how it works,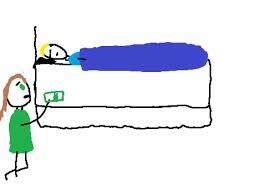 Take a piece of paper, write a special note to someone – your mom, dad, teacher, brother or sister or a friend. The note will tell them how awesome they are, thank them for being so cool or some other special message. Then hide it somewhere in their pocket, next to their toothbrush, in a drawer, anywhere they would be surprised to get it. Here is the deal though – Don't get caught putting it there – ninja style. Then wait to see what happens.
An act of kindness does not have to be big or expensive. It just needs to make someone smile. Can you make someone smile today?