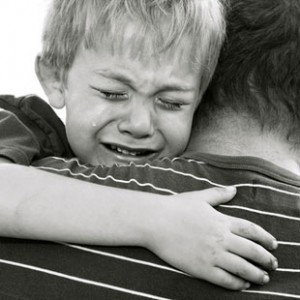 In helping our child with any kind of anxiety that they may be feeling, first the child wants to know that we understand what they are feeling. The most important step as a parent is to listen to our child and ask questions about their feelings. Using our active listening skills by repeating back to them what we heard them say, determining their feelings and putting words to those feelings will be very helpful for the child to feeling understood.
The next step is to assure the child that they are not alone, others have similar feelings and you may even tell your child about a time in your childhood. Be careful though not to draw too many comparisons. Your experience and their experience are different and right now it is not about you. Assure your child that  the feeling is very bad and it is temporary – even if it does not feel that way now. The telling of your experience may end with an upbeat ending and how you were able to overcome your fear or anxiety.
Give them the support, encouragement and your own example. If we present ourselves as being very perfect to them, it may make them feel like they cannot live up to the bar you have set. This may be a cause of anxiety for them. As you model facing fears and coach your child, allow them to work at their pace. Pushing too hard can increase anxiety of trying to please while trying to suppress the fears.
Now the hard one.  Avoid giving too much reassurance.  The more reassurance you give by saying things like, "It is going to be OK." When we are constantly reassuring, we are not giving them the opportunity to learn or gain the strength to cope with their own issues. Of course this is about balance, but reassuring them that they can use their coping skills to relieve the pressure they are feeling is a better way of helping them. will give them even more courage to be bold in overcoming anxiety.