Visual Arts @ Balanced Life Skills  starts in just one week.  In a list of reasons that "the arts" are important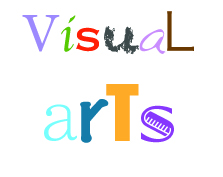 Dee Dickerson of John Hopkins School of Education says that they:
integrate mind, body and spirit
provide opportunities for self expression
creates a connection between motivation, instruction, assessment and practical application
they improve academic achievement – enhancing test scores, attitudes, social skills and critical and creative thinking.
they provide a means for every student to learn.
This is a partial list, but what is included here are the main reasons we started Visual Arts at Balanced Life Skills. Especially the part of providing a means for every student to learn. Every student is different and Visual Arts students may be less inclined to do the physical martial arts. They can now learn the Balanced Life Skills Way of compassion, awareness and respect through the arts.   I believe that their work may also be great teaching tools for the rest of us.
I invite all parents to consider balancing your child's life with physical activity in the Martial Arts and with creative Visual Arts activity. The instructors are looking forward to engaging your children.
We are looking forward to our first Parents Night Out on September 13 with a combination of Martial Arts and Visual Arts classes.
Learn more by calling 410-263-0050