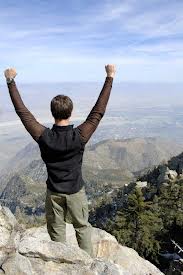 If there is one universal quality that all parents want their children to have as they go into the world, it would be confidence. While confidence is a very complex subject it is interesting to see how determination plays a role in gaining confidence and confidence in determination.
Confidence requires that we try new skills and have the determination to stick with it till we have the skill. Imagine saying that we want to learn to play the piano, we will not have the confidence to play at a recital if we have not practiced. Practice requires determination to stay focused on our goal of learning our music and performing well.
Confidence requires that we do hard things. If we only take part in activities that come easily to us we will never work the muscles to make us feel confident. When we attempt a new activity that is hard for us to do, we need determination to stick with it until it is complete. We also learn to ask for help when required, but we are determined not to give up.
Confidence is easier when we are healthy physically which leads to good mental health too. If our bodies feel good and we know we are taking care of ourselves, our mind will tell us we can do things that may seem impossible if we are not making healthy choices. This is true of kids and adults.
Confidence grows when we are contributing to the good of others. When we take our mind off of ourselves and appreciate the good in others, our confidence feels much stronger. All humans have a need to do good for others and our determination to do so contributes to our confidence.
Confidence / Determination or Determination / Confidence. I am not sure which one comes first but they certainly compliment each other as we grow in our life.