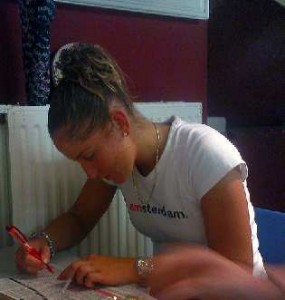 Dear Parents and Friends,
With the recent events in Connecticut all of us have been struck by very deep emotions and feelings of wanting to help and support the families involved.  Personally I would love to be able to go and sit and support personally each of the families of the students and teachers and others that were so close to the situation.  For me this is not possible, so I have thought of another way that I would like to support them.
I would like to encourage all of us to write a letter of support or create / buy a card with a note of support that we can send to the Family Services group in Newtown.  I believe this is a good way for us to get our feelings on paper and to demonstrate our support for the families.  There will be time in the future to have the other conversations we need to have as a country, but now lets support the families in this manner.
On Friday December 22 I will take all the collected cards and letters and mail them to Newtown to be distributed to the families. (NO POSTAGE REQUIRED ON YOUR PART)  If you would like to take part in this demonstration of support please bring your letter or card to Balanced Life Skills by end of day on Friday the 22nd.  I will get them in the mail that evening (Fed Ex) so they arrive prior to Christmas.
Thank you for supporting this effort of healing.
Sincerely,
Joe Van Deuren
PS. If you feel like you would like to donate funds to a group that will be dealing with these families long after everyone else is gone I would suggest the Newtown Youth and Family Services.