The following link and post about Suicide Prevention Day was given to me by one of our students.  I found it to be powerful and insightful.  I was moved by the simple somewhat seemingly inconsequential events that can pile up on a young person that might make them feel like it would be difficult to keeping going forward.  Most important though I am pleased that this young person and our student both are thinking about themselves and others and are willing to share their thoughts.  Here is the first couple of lines in the post and the link to see the rest of the story: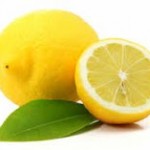 "In case you don't know, today is Suicide Awareness day. OVER A MILLION PEOPLE ATTEMPT SUICIDE EVERY YEAR. A GOOD PORTION SUCCEED. Suicide is one topic that I feel very strong about, and here's why: Last year, when I was in 7th grade, I was having a really rough time. I was getting picked on at school, from people who thought it was funny,…"
The link to Laugh Live Listen blog post is here:  Laugh. Live. Listen.
Most important though is giving ourselves the knowledge of suicide prevention.  October 13 we will host a training at Balanced Life Skills.  Please register for this FREE training.  You may be able to save a life.