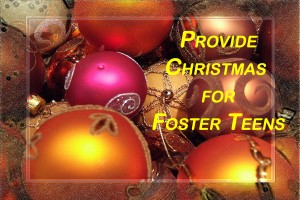 For the past 5 weeks Balanced Life Skills has been seeking the support and help of local businesses and individuals in our efforts to support teens from Anne Arundel County who find themselves in foster care. There are over 100 teens in foster care who in our opinion deserve to have a nice Christmas this year. Over the last couple of years we have been able to give them a gift card or two for them to take to the store and find something that they would like to have.
This year has been a bit more difficult and we are appealing to all in our area to help us in this final week to provide a small gift card to each of these teens. I have attached a letter and form for making a contribution either by cash or gift card for this very worthy endeavor. Foster Teens request
Thank you for your assistance and please share this request with others.  A small donation by many will be the way we make a difference in the lives of these young boys and girls.