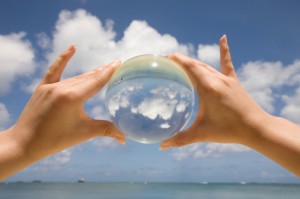 During the month of January we have been talking to our students about setting goals and how to achieve them.  This is a process that many of us parents have gone through for many years.  Unfortunately for many, here in the third and fourth week of January we have already gotten off track from the goal that we pictured in our mind early in the month.  So why did that happen?
Goal setting and vision need to go hand in hand.  Setting a goal without really being able to see it and imagine what the goal would look like and feel like as if it already has happened, most times results in our goal only being a dream that quickly fades as the day to day happenings start to take place.
If we want our children to be able to set a goal, plan for it, examine how it is working and adjust as required to stay on track for achieving their goal, we must model that for them.  As a parent we can do that by  talking about our goals with the family.  Talk about what the family goals are, when and how you work on them, even about the roadblocks that you are working through.
The more you show the importance of goals personally and for the family, the more likely it is that our children will set their own goals and envision them too.  Here is a slogan I heard that is great for encouraging us to stick to our goals, "Each day should start fast, finish strong".