One of the most difficult parenting challenges we have is seeing our child fail at a task that we know that they really want to achieve.  In fact many parents have a tendency to do everything in their power to not allow their child fail – at almost anything.  We have discussed before how important it is for children to learn that failure is part of life and that we can reorganize and try again.  I am reminded of Thomas Edison, who after his factory burned to the ground said something to the affect of, that now they could get started on some new and better ideas.
This is a good time of the year as we look at what we have done this year and see the areas of our own failure to reach a goal to evaluate how we will react.  Our own reaction will teach our children how to reevaluate and move forward.  Take a look at this acronym and use it as a guide to moving forward.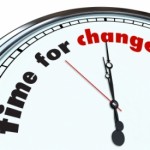 F – finalize your goal
O – order your plans
R – risk failing by taking action
W – welcome mistakes
A – advance based on your character
R – reevaluate your progress continually
D – develop new strategies to succeed
If you stay determined, and are willing to get up when you have been knocked down, you will achieve not only your goals but also your dreams.