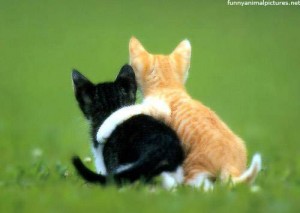 When it comes to our friends we rely on the fact or hope that our friends will be loyal.  When we talk about loyally we really mean that we want to feel safe with that person, knowing that when we confide in them that our confidence will be kept and that when needed they will be there to stick up for us and when things get tough they will be there for us.
But with children we need to teach both sides of loyalty.  Children need to know that keeping a secret is part of loyalty unless the person is planning to do something dangerous or unfair to himself or another person.  So how do we teach that, what are the rules that they can follow to keep everyone safe.
The question we are teaching our students to ask themselves when faced with the dilemma of whether to keep a secret or not is:  Is this going to hurt my friend or someone else? If they can learn to answer that question honestly they will know if they should make the secret known to mom and dad or an adult or if they can keep it secret.  Loyalty to a friend means doing everything in the best interest of your friend.